| | |
| --- | --- |
| Posted on October 1, 2019 at 10:50 PM | |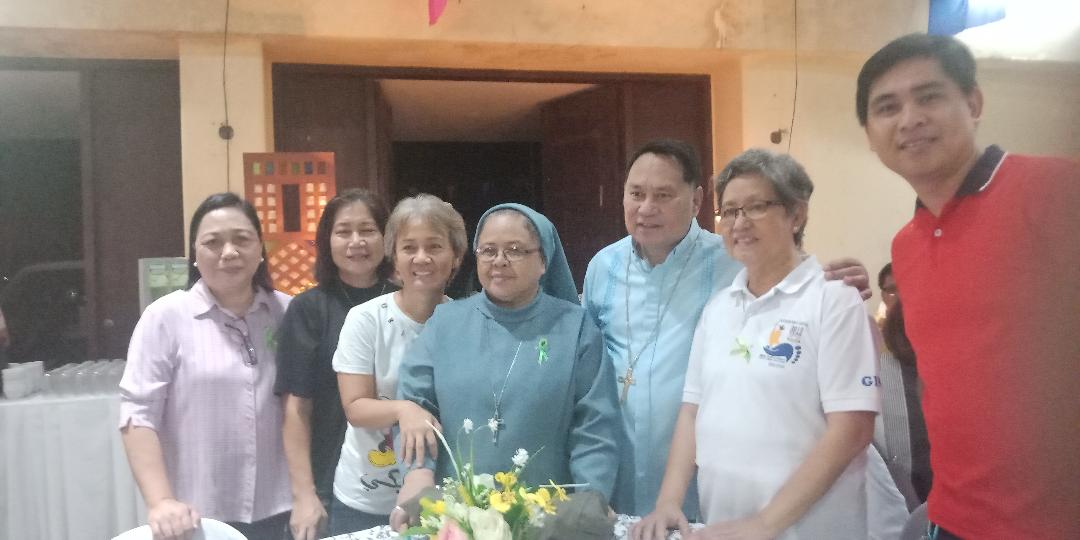 by Ms. Remedios Alma Alberto

John Paul I Biblical Pastoral Center celebrated its Ruby anniversary last Sept 30, 2019. It was a simple but meaningful celebration attended by the ICST seminarians and priests and other visitors most of whom came from the different Commissions on the Biblical Apostolate of Northern Luzon and other partner institutions like the Philippine Bible Society.
PBS had a Biblical display, their way of showing their oneness in the celebration. Dr. Nora Lucero and other PBS staff were present to grace the occasion. The celebration started with a procession in front of ICST towards the chapel for the enthronement of the Bible, with the Bibliodrama prayer dance : "The River is Flowing" which symbolizes JPIBPC as an instrument of leading not only the people of Northern Luzon towards God through their Apostolate of the Word of God but the whole country and other countries as well. Indeed like the mustard seed that is planted in the ground, JPIBPC continues to bloom through its various programs like WABI, BBS and other publications. After which the blessing of 40 seedlings followed and tree planting within the compound of the seminary.
Most Rev. Renato P. Mayugba, DD, NLBA Chairman and Bishop of Laoag led the different activities. He likewise presided in the Holy Mass concelebrated by the ICST seminary priests in thanksgiving for the 40 years of blessings JPIBPC received. After the Holy Mass, awards were given to some persons who were instrumental in its foundation like Fr. Feldkaemper, SVD and other SVD priests, directors of JPIBPC, the diocese who is consistently supporting JPIBPC in its programs, the Diocese of Ilagan and PBS who is a consistent partner of JPIBPC in its work of Evangelization through the Word of God. A thanksgiving dinner was served to the guests after the Mass. Video messages from the founder, Fr. Feldkemper, SVD and Dr. Natividad Pagadut the CBCP-ECBA Executive Secretary were presented during dinner. Bishop Mayugba, D.D., thanked the guests and all those people who were always there supporting JPIBPC in its apostolate of the Word of God.