| | |
| --- | --- |
| Posted on October 1, 2019 at 9:30 PM | |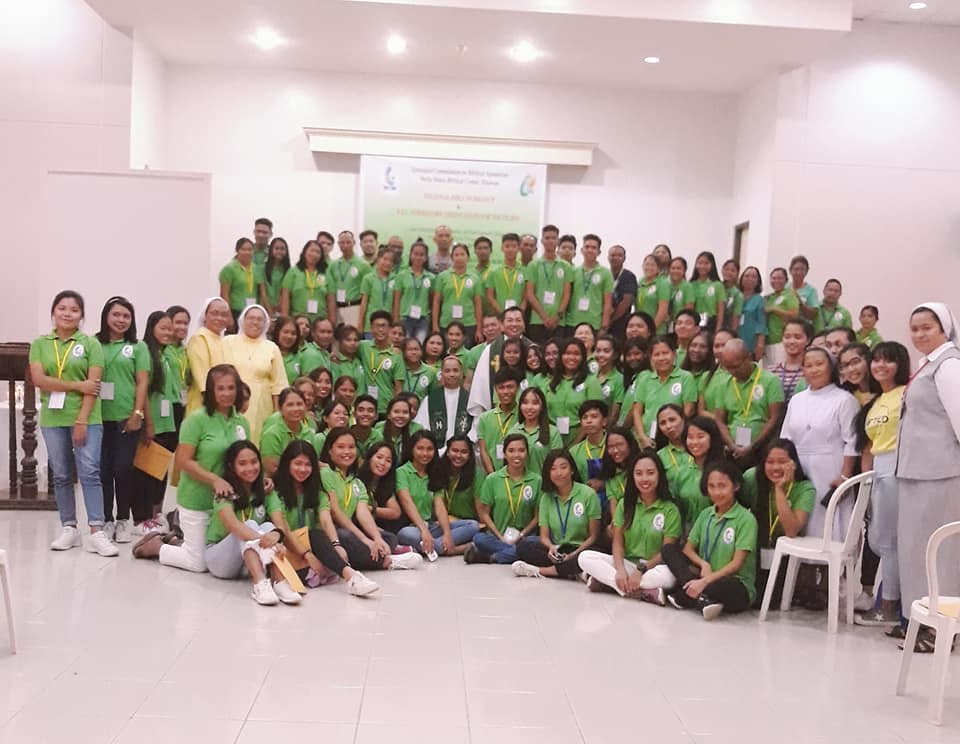 By Dr. Natividad Pagadut

Youth leaders and Basic Ecclesial Community formators of the Apostolic Vicariate of Palawan came together from different parishes to be renewed and refreshed by talks and workshops organized by Fr. Peter Tran Xuan Vu, SVD and his team from September 27-29, 2019. Fr. Vu is the Bible Director of the vicariate who pooled all possible resources together to make the event as fruitful as possible. All the speakers, observers and guests saw how attentive, participative and creative the participants were.
Fr. Richard Lagos, director of YouCat gave them a mind boggling talk which really hit them hard gauging from their feedback to Bp. Socrates Mesiona when asked about their insights and impressions. Fr. Richard focused on what genuine happiness is all about and challenged the participants to re-examine their values and priorities and their mind sets because The Word of God is the Life and Mission of the Youth too, he said. Sr. Leysis Aracelly C. Navarro gave a talk on "Being Rooted in the Word of God" and gave an example of how youth ministry could be done with the young and among the young. With her were two young leaders who gave witness to the joys and challenges of being a youth leader among the poor in the suburbs of Manila. Elderly speakers gave their share of folk wisdom and counsel. Dr. Jesus Ong inspired the participants with his sharing on Discipleship while Mr. Andres Mendoza gave an orientation on Youth Ministry and the B.E.C.
Fr. Peter Tran Xuan Vu, SVD peppered the youth with Good Manners and Right Conduct as found in the Book of Ben Sirach. A workshop on how to do Lectio Divina using the B-Fast guideline was conducted by the ECBA executive secretary to serve as a daily prayer tool for the participants. A night for "Talento ng Kabataan" filled the hall with cheers and tears of joy as everyone made their way to the stage to proclaim the Word of God creatively. Congratulations to all participants, to the organizing team and to Bp. Soc Mesiona for his full support for the Bible Apostolate of Palawan which seeks to animate all other ministries, the dream of Pope Benedict and Pope Francis.